Degree's dissertation
In 2008 I finished attending to the lessons of Ingeniería en Informática (Computer Science Engineering) at University Carlos III de Madrid.
The final part of those studies was to do a research project during the last four months (although I started far earlier). My project consisted on porting the Irrlicht graphics engine to the Nokia N95 mobile phone.
I chose this project because I had no previous experience with neither OpenGL nor the S60 platform, and I wanted to learn. I also though the project to be interesting because no other open source graphics engine for mobile platforms existed at the time.
The project was finally a success in that I was awarded the highest possible honors and it was praised for its review of the state of the art and the complexity of the task undertaken.
Development of a rendering engine for mobile platforms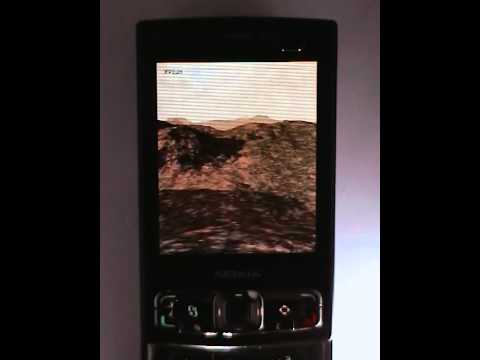 The main merits of this project are:
Add OpenGL ES 1.x support to Irrlicht

This required recoding all Irrlicht features in OpenGL ES 1.x, overcoming its limitations
Add S60 support to Irrlicht

I had to learn the S60 Windows Manager's API
I used EGL
I had to adapt the input methods (there is neither mouse nor QWERTY keyboard on the target phone)

Ensure the C++ Irrlicht code was compatible with the Symbian C++ rules (there were some issues).